About Zambia Air Services Training Institute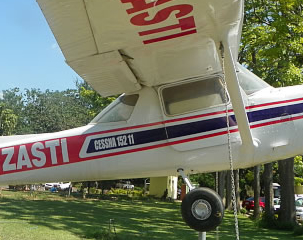 The Zambia Air Services Training Institute (ZASTI) was established in the year 1969 as a training provider for the local civil aviation industry. ZASTI runs such training programs to meet both national and international requirements, with close to four decades of experience in human resource development in aviation. ZASTI has come a long way from its initial role as a local training school for aviation personnel, to a reputable international training provider in civil aviation.
In 1998 the Technical Education, Vocational And Entrepreneurship Training (TEVET) Act no. 13 of 1998 was enacted, that provided for the establishment of a management Board in January 2000, and brought about management and financial autonomy at the Institution. To support the rapidly changing technologies and procedures in the aviation industry, ZASTI offers comprehensive range of innovative programs for both operational and middle management personnel. Prospective aviators are therefore assured of the right entry to this ever challenging, exciting and profitable industry.